Greenacres Restoration Expert - Contact Us
Are you seeking a fire and water damage restoration company that can help you restore your residential or commercial property to its original form post the disaster? Then you need Greenacres Restoration Expert! For over 20 years we have successfully served Greenacres, FL area during natural calamities and helped people re-fix their residential or commercial properties. We can help you remodel, remediate and reconstruct your building quickly and efficiently.
When you need an emergency assistance on resolving fire and water accidents, we are just a call away. Our emergency vehicle well equipped with all the essential tools and experts will arrive at your destination in 30 minutes.
Store Hours:
We are open, Monday – Sunday: 6:00 AM – 10:00 PM
We provide 24 hour damage restoration services in Greenacres, FL 33413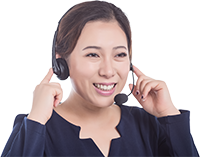 Greenacres Restoration Expert
Phone: 561-336-5819
Email: Support@GreenacresRestorationExpert.com
Contact us